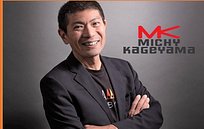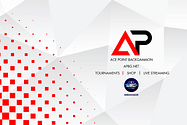 Why not make a weekend out of it!
Mona Mazza, Organizer
Founder/Director, Sacramento Backgammon Club
Organizer, Sacramento Backgammon Championship
Ken Bame, Advisor
Director, Silicon Valley OPEN
Our purpose is to provide backgammon players an opportunity to participate in a tournament that offers structured competition with the flexibility to register based upon prize money with three chances to earn cash prize in the Main Event, this means.............
No Hospitality Fee

No Registration Fee

No Membership Fee

No additional fees
This is a 1 day event so registrations will be limited, therefore minimizing the time commitment for the players. Old Town Sacramento is rich in California history, it is a partner-family-friendly destination with many attractions.
100% of sponsorship donation goes directly back to the players
in the Added Money prize
In historic Old Town Sacramento, home of The Gold Rush
A tournament organized By the Players for the Players
Ted Chee, Organizer
Director, Backgammon By the Bay
Hoppy's Backgammon Challenge was a huge success!
We appreciate all who came out participate
Go the Past Events tab for information on results, payouts and pics
Click on the Sponsor's Icon to be directed to their website
Backgammon Learning Center, The largest backgammon teaching group in the world, in over 30 countries!
Michy Kageyama, #2 Giant of Backgammon and author of the best backgammon books!
vist his YouTube Channel
AcePoint Backgammon
"We love backgammon, and we love running tournaments! Come join us!"